Assistant:
A new way to work with WordPress
Assistant is a free plugin from the team that brought you Beaver Builder to help you accomplish common tasks quickly in WordPress without leaving the front end. Try out an early preview of what we're making today!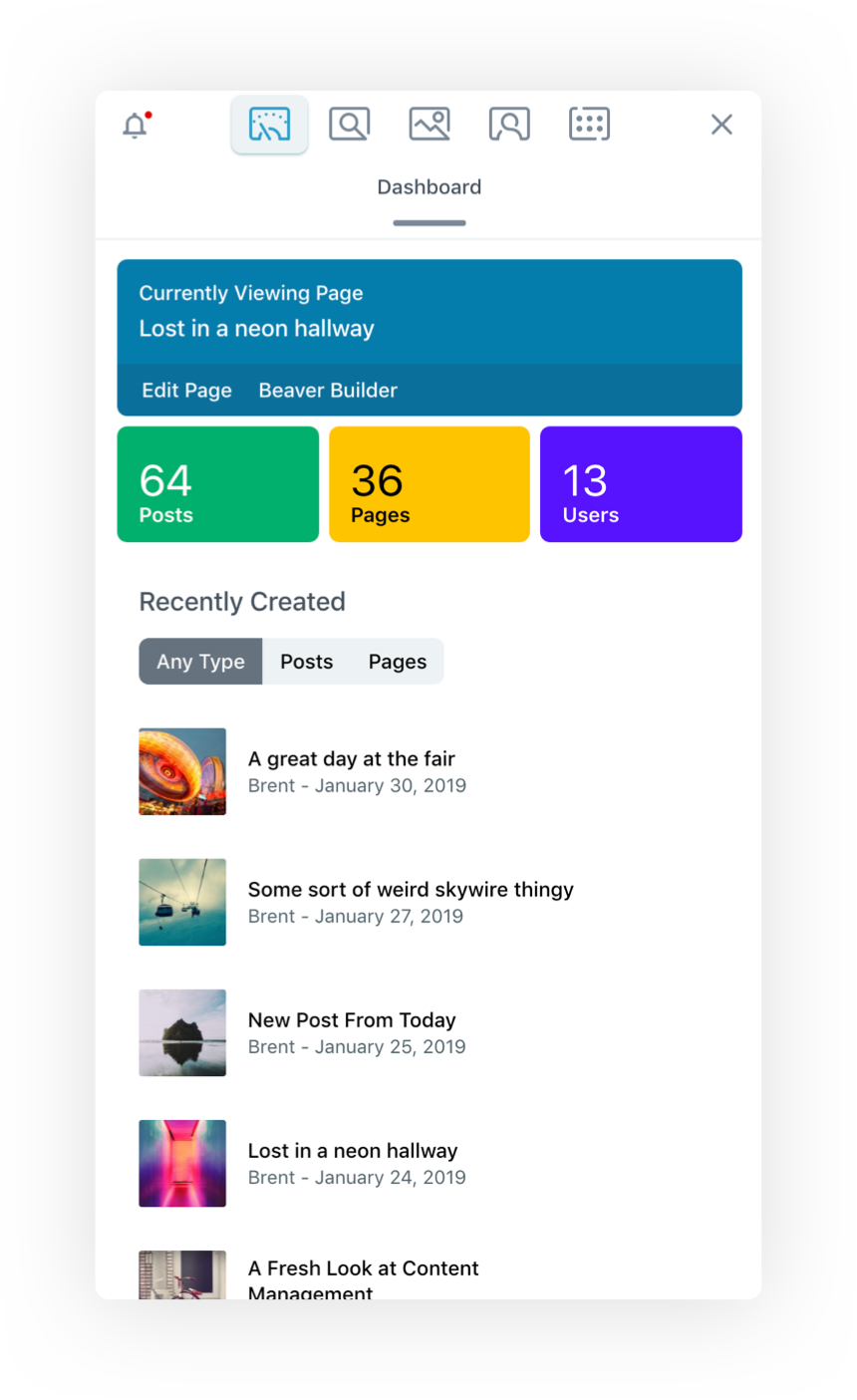 Fast Access For What You Need Most
Assistant is an every day productivity tool that lets you navigate your WordPress site and handle quick tasks without needing to go to the WordPress Admin area. For example, you can quickly find a page or post and update its title or slug. You can upload media and navigate to attachment pages. Check out the video below to see it in action!
This is an early preview as we develop Assistant. A full 1.0 release is coming later this year.
Assistant is open source and being developed on Github. We welcome your feedback as we work to make Assistant a great new experience for working with WordPress!
Below you can see Assistant in action.